Achieve Success With Our Marketing Suite
Discover how our marketing department can transform your mortgage business to new levels of achievement
At Top Flite Financial, our dedicated marketing department is committed to helping your business reach new levels of success and thrive in a competitive industry. We understand the unique challenges and opportunities that exist in today's mortgage market and are here to provide you with tailored services that will enhance your brand visibility, attract qualified leads, and ultimately drive your business forward. With our team of seasoned professionals who possess a deep understanding of marketing trends in the mortgage industry, innovative marketing strategies, and cutting-edge technologies, we are your trusted partner in achieving sustainable growth and success. Top Flite's marketing support can help you confidently navigate the dynamic mortgage landscape, attract qualified leads, and establish a strong brand presence that sets you apart from the competition. Let us be your trusted partner in maximizing your marketing potential and driving long-term success.
In-House Support
Our in-house marketing and advertising team provides personalized guidance and support, ensuring that your marketing efforts strategically align with your business goals. From developing compelling marketing campaigns to crafting persuasive ad copies, our team will work closely with you to create impactful strategies that resonate with your target audience.
Marketing Compliance
We have implemented a streamlined ad approval process to maintain brand consistency and compliance. Our dedicated compliance team will review and approve your advertising materials, ensuring they meet regulatory requirements and align with industry best practices. This rigorous process helps safeguard your reputation while empowering you to effectively promote your services to a broader audience.
Personalized LO Pages
At Top Flite Financial, we understand the importance of personalized branding in the mortgage business, which is why we offer customized loan officer pages to showcase your business and unique strengths. These individualized pages enhance your online presence and establish trust and credibility with potential clients, increasing their likelihood of choosing your services.
Uniting Forces
We Partnered With The Industry's Finest Marketing Resources
With tools like Unify CRM, Birdeye Review Management, Social Media Publishing by Optimal Blue, and Simple Nexus, we provide you with the cutting-edge technology and platforms needed to excel in the digital marketing landscape. Our commitment to excellence and innovation ensures you'll have the resources to create impactful campaigns, analyze data, and drive results.

Unify is a powerful CRM (Customer Relationship Management) platform specifically designed to fuel the growth of your mortgage business. With Unify, you can access a comprehensive suite of tools and features that streamline workflows and drive business growth. From lead generation and management to automated marketing campaigns, Unify empowers loan officers to foster relationships with more prospects, provide personalized customer experiences, and close deals more effectively. We offer Unify as your trusted CRM platform so you can supercharge your mortgage business and stay ahead of the competition.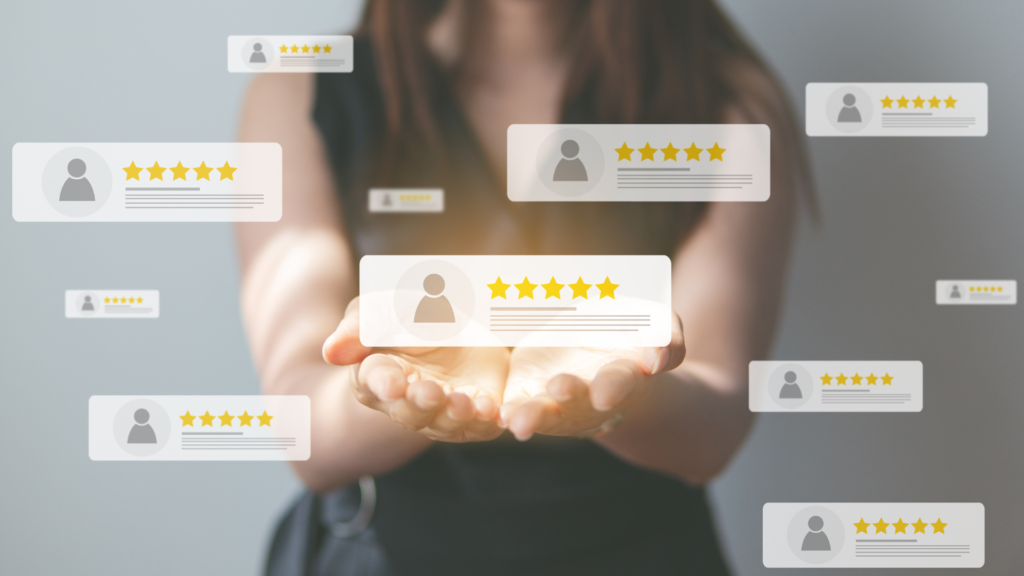 Birdeye's review management platform empowers you to manage your online reputation and customer feedback efficiently. With Birdeye, you can effortlessly collect and monitor reviews from various online platforms all in one place. This powerful tool enables you to proactively engage with customers, respond to reviews, and gain valuable insights to enhance your mortgage business. Birdeye's platform includes automated review request campaigns that empower you to amplify positive reviews, address negative feedback promptly, and build a strong online presence. By leveraging Birdeye's comprehensive review management platform, you can establish credibility, build trust with your clients, and drive business growth.

Optimal Blue® offers a comprehensive social media platform and integrated publishing tool that simplifies your social media management. With its intuitive publishing scheduler, we can effortlessly plan and schedule TFF branded posts across all your profiles, networks, and campaigns. Our marketing department will handle the heavy lifting for you to establish a cohesive and impactful social media strategy, build your online presence, and foster stronger connections with your audience.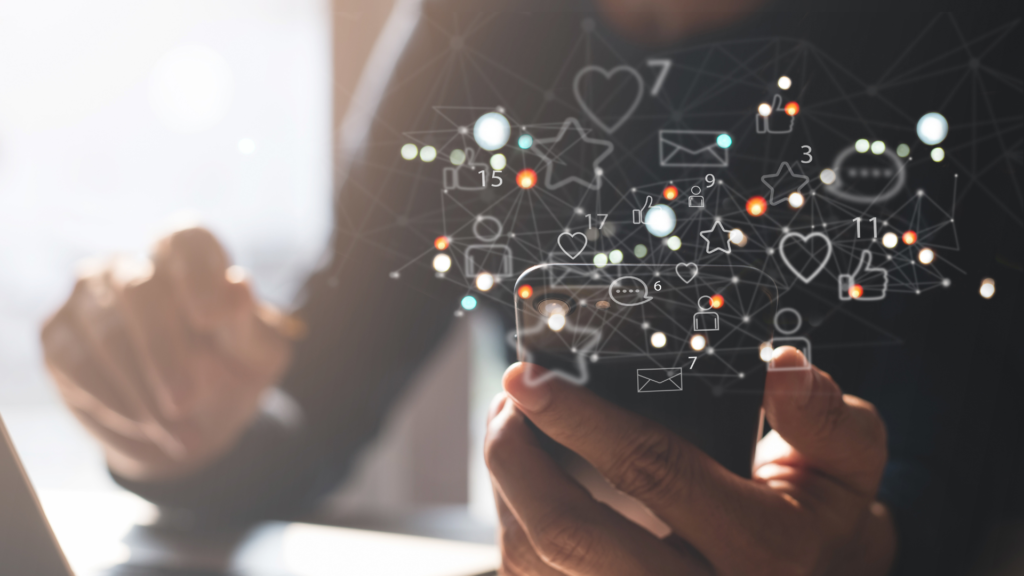 Simple Nexus is a powerful tool that streamlines the mortgage loan origination process, offers enhanced collaboration, optimized lead generation, and drives greater success in your mortgage business. We have personalized the platform as Hole N1 Mortgage to align with our brand identity and ensure a cohesive experience for borrowers.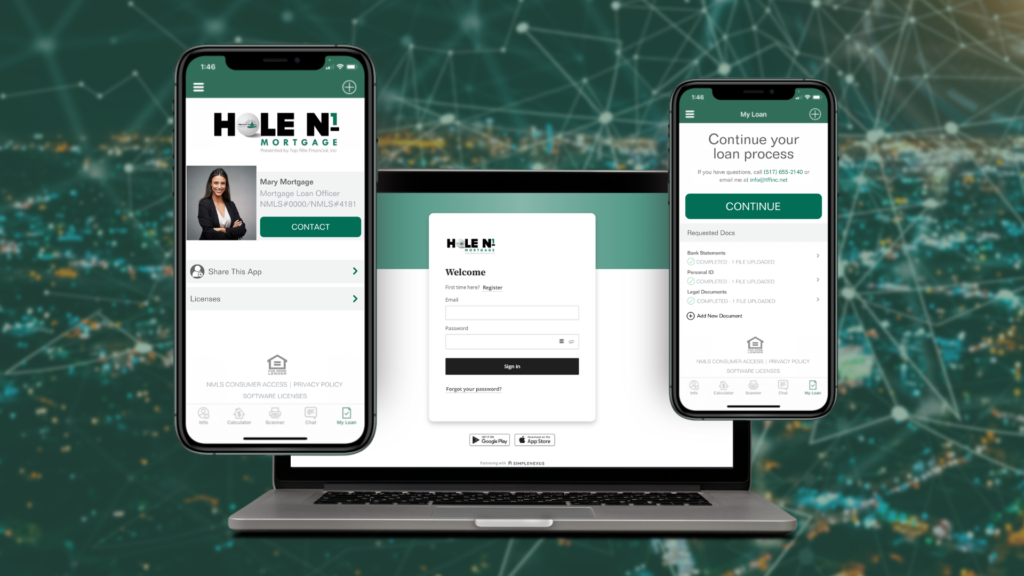 With Simple Nexus, you can engage with borrowers in real time, providing them with timely and personalized information throughout the loan process. This proactive communication enhances customer satisfaction, creating positive reviews and referral opportunities. Offering partner branding capabilities, Simple Nexus allows you to build long-term, trusted relationships with your referral partners. You can customize your Hole N1 Mortgage mobile mortgage app to include partner information and links, simplifying the borrower's access to relevant details. This seamless experience fosters stronger connections between partners and home buyers, ultimately leading to higher closure rates. Our partnership with Simple Nexus exemplifies our commitment to utilizing cutting-edge technology to deliver an exceptional mortgage experience to our valued clients.